Act! is a contact database program that enables you to store important details about the people you do business with. When you use Act! you can easily be prepared with recent emails, meeting notes, task reminders, documents and social media profiles.
All of the data is centralised into one place that is accessible by anyone that has the Act! program and a log in. This means that you can see all of the interactions that your co-workers are having with the contacts in your database and see all of their upcoming activities in the calendar.
Why would I need a Contact Manager like Act!?
There are many reasons why people require a Contact Manager, the most common being frustration with multiple data sources – email programs, excel sheets, accounting, sales people etc.
If you're not sure if CRM is what your business needs ask yourself "if a sales person left your business tomorrow – would I be able to immediately pick up where they left off?" Businesses that don't have a centralised contact database would say no.
If your business wants to be in control of your customer and contact data a CRM program is the best tool to use.
Why choose Act! as CRM for your business?
Cost Effectiveness Act! gives you the best "bang for your buck" – no other CRM can offer the depth of features available in Act! for a competitive price.
Product Popularity Act! has been around for a long time and is continually adapting to meet the changes of its users and the marketplace.
Flexibility Act! is one of the most flexible and customisable CRM programs for small businesses in the market . Whether you just want to add some custom fields, change the layout or add more advanced functionality Act! can do what you need, and Xact Software can help you get there.
Connectivity Act! has a variety of setup and connection options so you can choose where and how you access your database. Choose from accessing it on your PC, sync to your laptop, via the web, or on mobile devices.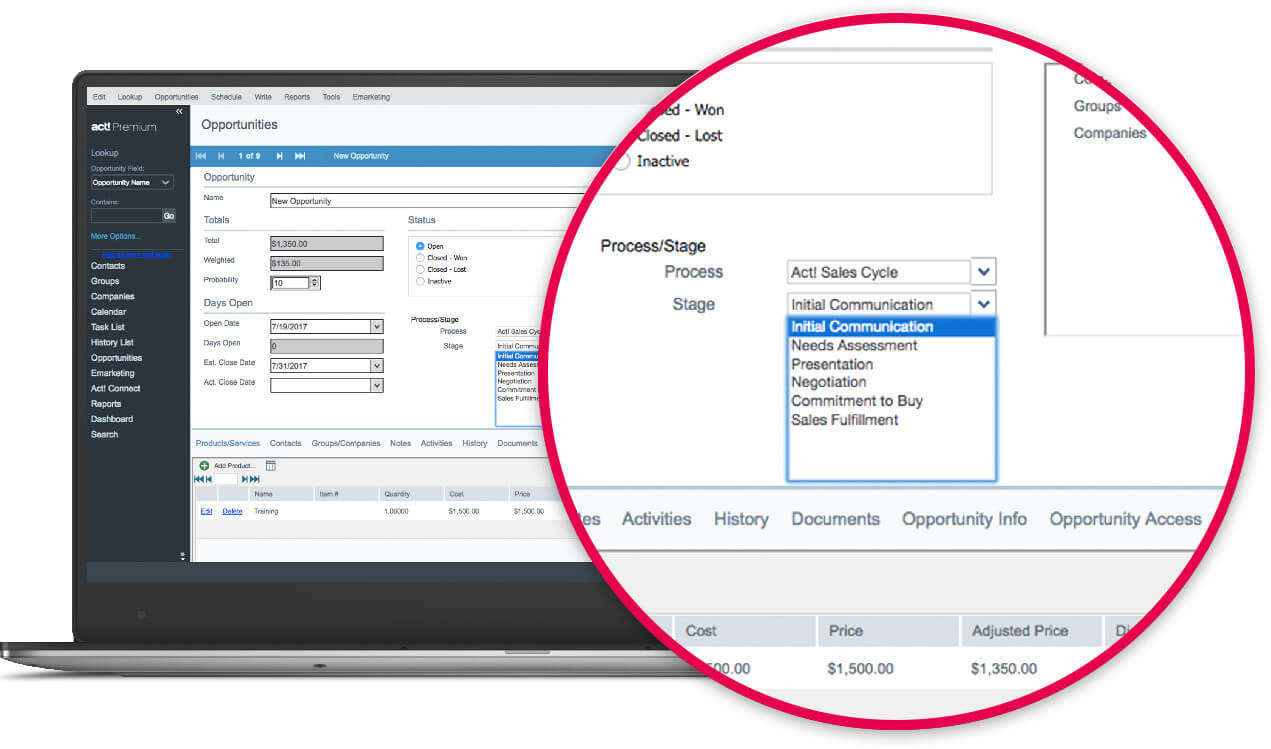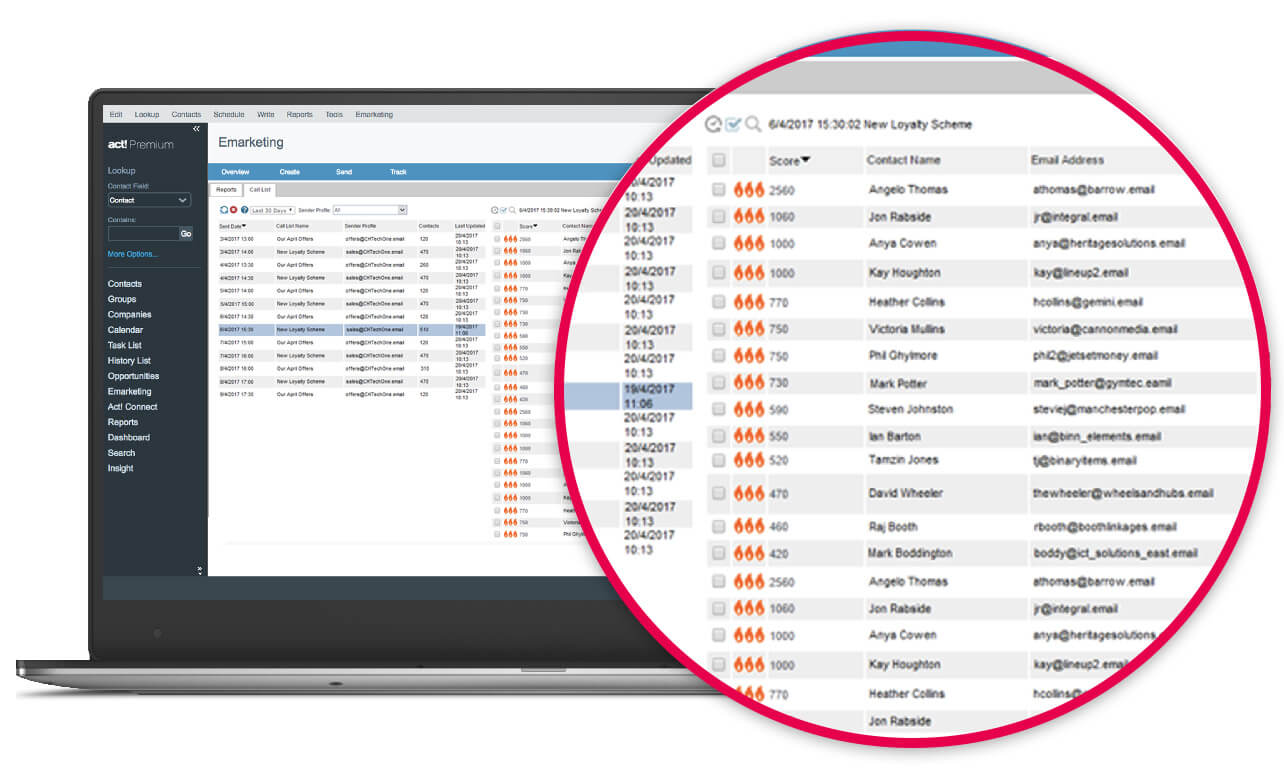 What's Next?
Explore Act! by reading further on our website; read about how Act! works, how it can be deployed and the addons and other services available. You can also take a tour or Act! via our live demo site or request a guided demo Xact Software.
If you think Act! is for you and would like to know more about how it can be fitted to your business fill in the Act! Requirements form and we will contact you with information and pricing specific to your organisation.